Parenting a College Student?
Parenting a college student is a major transition for both the parents and the kids. How do you parent from afar? How do you teach your child to advocate for themselves and gain independence?
Sign up for a free bi-monthly parenting newsletter to discover topics on wellness, campus safety, making connections, mindset and more. 
See a sample email below.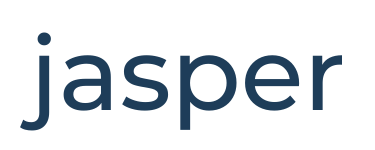 Jasper's twice-monthly email series provides parents and loved ones with the tools to navigate the challenges and "growing pains" their students face when at college.
Supporting your sick
student from afar
Let's face it, germs are everywhere and at some point in their college career, your student will get sick. Whether they catch a common cold or pick up a virus from living in close quarters, sharing drinks (ick!) or even touching a doorknob, it's unavoidable.
At Jasper, we recognize that parenting a sick young adult is hard, especially when they are hours away from home. So, what can you do to help?
First, empower your student to care for themself by providing a "first aid" kit. Dr. Jill Grimes, a family physician at the University of Texas, has a great list of what to include in a college student's first aid kit. This information and more can be found in Dr. Grimes's book, The Ultimate College Student Health Handbook, which is included in our fall 2021 care package. Learn more about our college care package subscription boxes at Jasperbox.com.
Second, prepare yourself for the inevitable "I don't feel good" text or call. It's important that you DO NOT DROP EVERYTHING and drive to help your student (unless it's a dire situation, of course). We know it's hard not to rush to their rescue, but doing so sends a message that your child is incapable of taking care of themself. As our kids get older, they need to learn to care for themselves and the best thing you can do is coach them through this critical rite of passage.
Finally, if your child needs more relief than over-the-counter medication can provide, encourage them to visit their school's health clinic (remind them to take their insurance card). Visiting the doctor is not only the smart thing to do, but it also teaches them how to advocate for themselves and navigate the healthcare system. Before your student goes to the doctor, encourage them to write down important information (when and what medications they have already taken, how long they have felt ill or had a fever, etc.) and make a list of questions they want to ask.
The best way to help your child feel better is to listen, offer advice and encourage them to take the necessary steps to help themselves (getting some rest, visiting the health clinic, eating healthy and staying hydrated).
Sincerely,
Your friends at Jasper
PS - Ensure your student stays healthy at college by ensuring they get the vaccines recommended by The American Academy of Pediatrics (tetanus, flu shot, meningitis). Here is an immunization schedule for your reference.
_____
Jasper partners with parents to develop college graduates who are self-reliant, healthy, financially savvy, emotionally mature and philanthropic members of society through quarterly college care packages. Loaded with quality products and information designed to enhance financial literacy, Jasper encourages proper nutrition, promote a positive mindset, build interpersonal connections and share helpful life hacks.
Send your student care packages with purpose - purchase a Jasper subscription today!