Register to win a FREE COLLEGE CARE PACKAGE for your student. However, this is not just any college care pacakge. It is a package with a purpose - life skills. 
Our products are curated to help today's college students develop - and reinforce - positive habits.
We don't send students boxes filled with junk food - if we send food, it is a healthy option.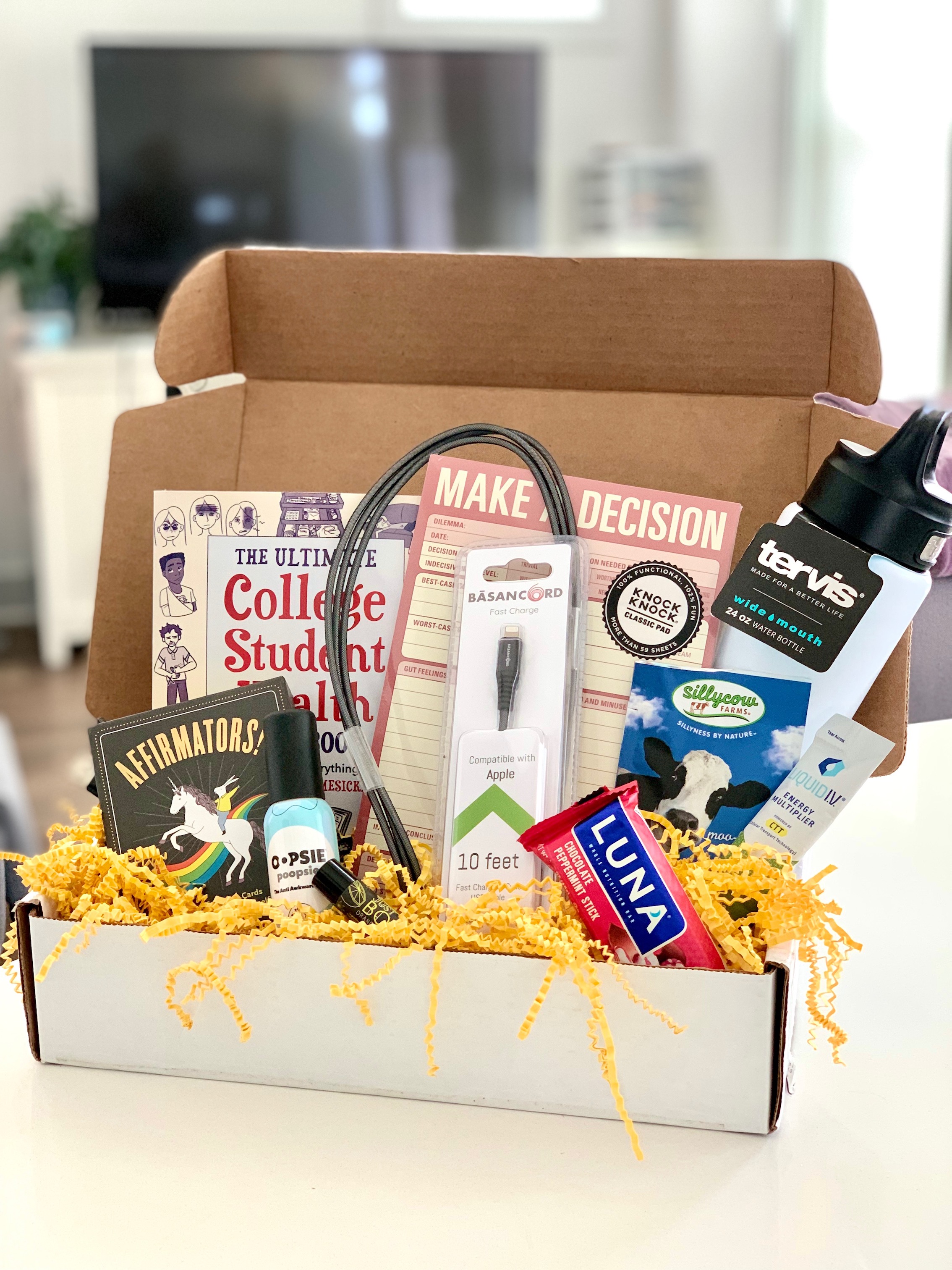 Contest will run from November 12-November 26th with the winner annouced the week of November 29th. No purchase necessary and void where prohibited. One entry per person. One winner will be notified via email. Photo is an example, actual items will vary.